Our Vineyard is our story.
John & Jody Wrigley met in 2005 while John was looking for property to start his winemaking dream. The land that would become J Wrigley Vineyard was purchased in 2006.
In 2007, in the midst of preparation and planting, John proposed to Jody at the corner of what would become the first block of Pinot Noir, now named the Proposal Block. Riesling and Pinot Gris were also added that first year.
As the story goes, Jody replied with an enthusiastic yes, but she had a caveat: she loves Chardonnay and the vineyard lacked Chardonnay grapes! Never one to back down from a challenge, John started planning for a Chardonnay block, which would eventually be dubbed the Acceptance Block. By the time it was planted in 2011, not only were John and Jody married, but the family had grown to include their two children, Jordan and Hayes.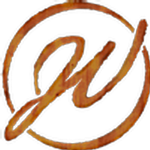 Our logo and label with the unmistakable JW is a stylized version of the 100-year-old Wrigley family cattle brand from the ranch where John Wrigley grew up in Burley, Idaho. By using the JW on our wine labels we recognize the long Wrigley history of working the land.
Shortly after setting up their residence at the vineyard, the Wrigley family learned Jody's father, known to the family as "Poppy", would not be with them much longer. John planted Wädenswil Pinot Noir just off the back deck of their home and Poppy focused his mind on caring for the new vines. Today, wine bottled from Poppy's Block is available exclusively to family and friends.
Proposal, Acceptance and Poppy's Blocks remain the only named blocks in the J Wrigley Vineyard.
We are so grateful to all of those who have supported us since the beginning and who continue to journey with us. Our family and friends have played a very significant role in making J Wrigley Vineyards what it is today.
Be in the know!
Sign Up For Our Newsletter
Keep up to date on the latest wine releases, events, and promotions.