PLEASE NOTE: Access the tasting room from Cherry Hill Road via Business 18 in Sheridan. Google maps will route you via Gopher Valley Road, however there is no access via this route. Driving directions are available on our Contact page.
Reservations are required for the J Wrigley Tasting Room.
Please visit our reservation site to book your time at J Wrigley!
Let the pace of life slow down a bit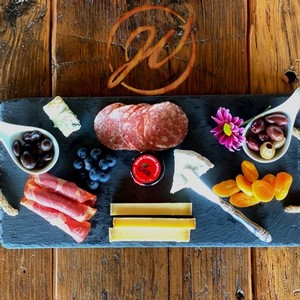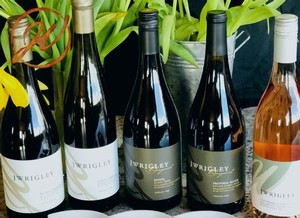 Situated on a hilltop with nearly 360 views of the Willamette Valley, our vineyard and tasting room are a destination that must be experienced in order to truly be appreciated. Add in J Wrigley's consistently world-class wines and we are sure to become your go-to hideaway when you want to leave the world behind.
Tasting Room reservations available daily from 11am-3pm.
Your flight of wine will consist of at least five wines selected by our winemaker to highlight the best of J Wrigley. We look forward to welcoming you to our rustic paradise!
Be in the know!
Sign Up For Our Newsletter
Keep up to date on the latest wine releases, events, and promotions.